FNJ Interaction on New Media Laws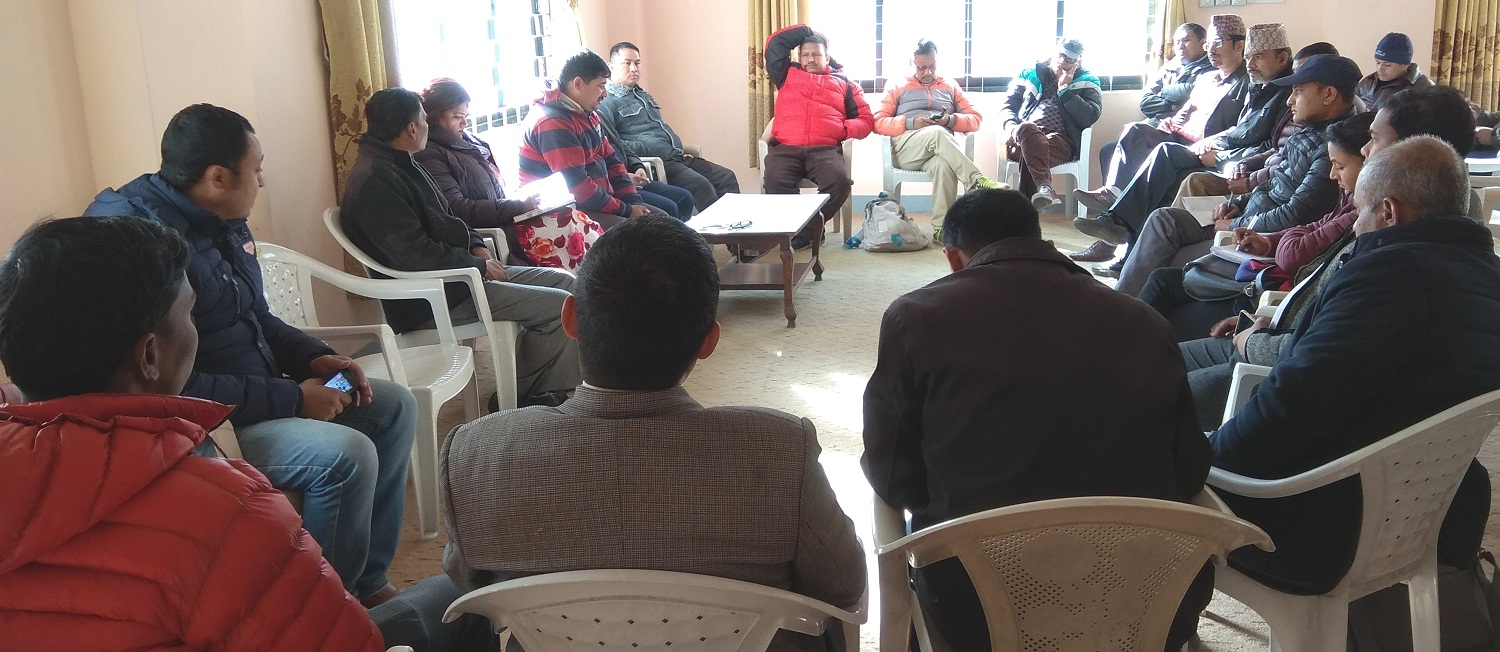 Jan 4, 2018
Date: January 4, 2018
FNJ Interaction on New Media Laws
Federation of Nepali Journalist has organized an interaction on New Media laws today. In the interaction Mr. TikaramRai, Media Policy implementation High level committee Member shared his experience during his involvement in developing National Mass Media Laws. He advised Federation of Nepali Journalists to take leadership while drafting different media laws. He said, all the media related laws should be promulgated in line with the National Mass Media Policy 2015.
Likewise, Ms.BabitaBasnetsaid that more than 75 percent work of drafting some media related lawsin completed within a year. She advised Federation of Nepali Journalists to play lead role while drafting the laws and its implementation in the favor of Journalist.
Mr. GovindaAchary, president of Federation of Nepali Journalists said that Federation of Nepali Journalists is ready to take a leadership to ensure the media laws in the favor of Media and Journalists. He said FNJ has common views that all the media related laws should be promulgated as per the international standards on Freedom of Expression and FreePress.
The meeting decided that FNJ will demand the draft of the media laws being drafted by the Implementation Committee and further discussions on that will be organized. After that a common understanding among all the stakeholders will be developed and then FNJ will take leadership, with support from all the coalition team, to make necessary amendment to that.
In the program different media personnel has present their views on new media Laws and its drafting. More than 30participantswere present in the program.